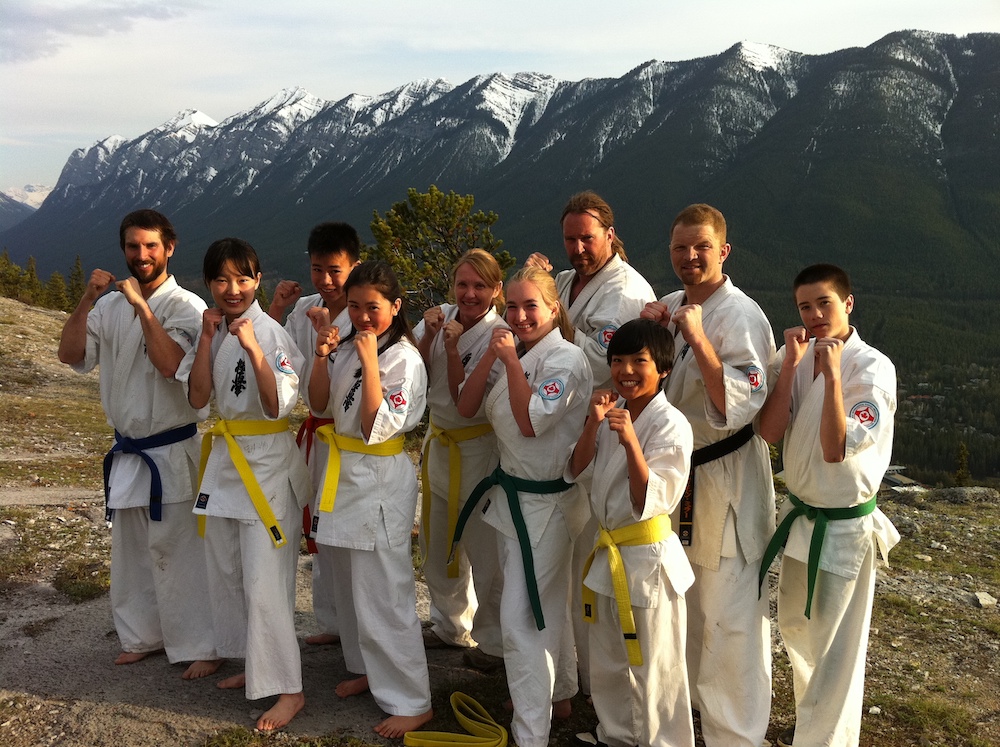 This practice is for all students (as approved by the head instructor) fourteen years of age and older.  Enrollment is ongoing so beginners are always welcome.  Classes are always of mixed experience and ability level.
In addition to basic techniques and forms real, full contact sparring is practiced regularly.  Tournament participation in kumite (fighting) or kata (forms) is mandatory to progress at higher levels.  Beginners that have achieved the basics are strongly encouraged to participate in tournaments as well.   Students can expect demanding physical workouts and training in all aspects of Kyokushin as outlined in the student handbook and syllabus.
All students must bring approved shin guards, sparring gloves, groin protector and mouth-guards.